Packers and Movers in Chhattisgarh
Welcome to 1st Shivam Trans Movers Chhattisgarh
1st Shivam Trans Movers is the name you can confidently bank on for any relocation requirement. Since 23 years we are serving our unparalleled services all over India. We are peerless in packers and movers industry for many reeasons. We had successfully inbuilded the reputation of our company as the first choice of every person who want to shift their goods. We offer the best shifting service like Office Relocation, Home Shifting, Domestic Relocation service, Local Shifting services, International Shifting, Commercial shifting, Car Transportation by Car carriers, Bike Transportation, Storage and Warehouse services to our clients. We have aptly amalgamated new age technology and inventiveness with the values by respecting the sentiments of our customers associated with their possessions.
We are very much vigilant for the safety of our clients precious possesions. Backed by the massive fleet of GPS enabled vehicles, we have devised well integrated Household Carriers and Car Carriers. All our trucks movements are examined to ensure that the deliveries are done on the dot timing without any scope of damage. Our services include proper packing of goods, loading, transportation, offloading, unpacking or reassembling of your goods.Our packing material is a world class. We offer our customers with the best packaging material and wrapping so that any type of breakage of items would not occur. Moreover, we provide all our standard deliveries atr the most pocket friendly prices. We are a team of industry's best stalwart professionals who are assisted with efficient manpower, together demonstrating our strength and commitment to fulfilling relocation needs to perfection. At the time of shifting, you will find the professional team of employees who not only help you with shifting, but also help in the rearrangement of your goods after relocation. Our team is very experienced and working in the line since the establishment of our company, engaged in providing the best to the customers.
Retaining customer's faith and satisfaction are the moto of 1st Shivam Trans Movers Pvt Ltd. There's no denying that relocation is a herculean task, but by having us, you can experience completely stress-free and hassle-free moving. Owing to our tremendous knowledge and capability, we have become the global players in packing and moving services in a stress-free manner.
Our Packers and Movers in Chhattisgarh Branch Contact Details
Chhattisgarh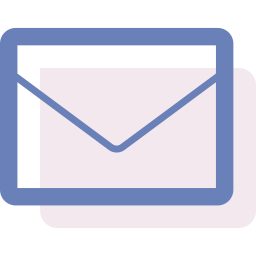 mail@shivamcargo.com
We provide following services from Packers and Movers in Chhattisgarh:
We provide following services from Packers and Movers in Chhattisgarh: